Abby Stein recounts memories of transitioning, hopes to serve as inspiration to others
As part of Gaypril, Abby Stein spoke with California State University San Marcos students via Skype on April 21 in the Gender Equity Center about her struggles as a trans woman and her transition within the Jewish community.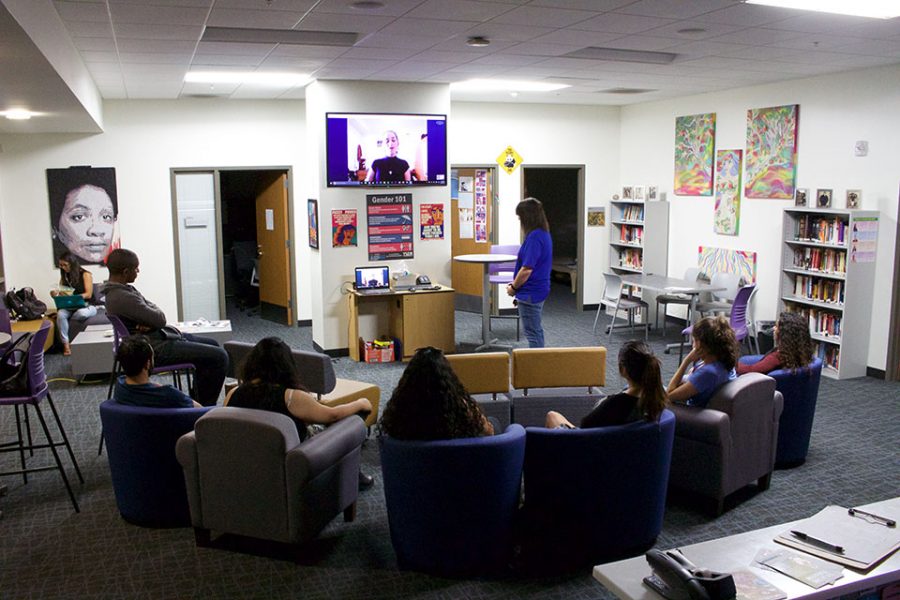 Gaypril, also known as LGBT Pride Month, celebrates the LGBTQIA+ community and the impact individuals like Stein have on history.
Stein, who writes the blog "The Second Transition" and attends Columbia University, is originally from Williamsburg, a neighborhood in Brooklyn. As the sixth born of 13 children, she was born into an Orthodox Hasidic Jewish tradition which calls for complete devotion to the faith. Although her education was primarily in Yiddish and Jewish studies, Stein looks to study gender studies in the near future.
Stein recounted memories of childhood, sharing that her identity differed from the gender expectations placed upon her at an early age. At four years old, she identified as a girl.
As Stein got older, she became more cognizant about her gender difference, and at the age of 12, she actively sought reasons why her gender was different from how she identified herself. She noted that although she was at odds with her community, she was grateful for some of the lessons they taught her.
"My community ingrained in me the ability to question," said Stein.
It is because of this belief that she explored her identity. Stein's faith emphasized traditional family values and she was not immune to these pressures. At the age of 16, she got married, which was an extensive process. Before marriage, both parties underwent matchmaking, ensuring that the couple was fit for marriage. Even after marriage, couples experience pressures, like the need to conceive, which makes sex a scheduled activity.